Allahabad City is well connected with Rail, Road and Air Links from across the country. Being an important pilgrimage centre as well as educational and legal hub, it has a prime place in the history of India from times immemorial.
AIR ROUTE
The nearest airport is the Bamrauli (Allahabad) Airport which is 12 kms. from Allahabad City and 6 kms. from the venue (IIITA) and it is open for the domestic flights. The other nearest airports from Allahabad are Varanasi at a distance of 120 kms. and Lucknow at a distance of 200 kms. Allahabad is connected to most of the Metro cities in India, including New Delhi, the capital of India.
You may check with www.irctc.co.in
TRAIN ROUTE
Allahabad has a major rail junction, the Allahabad Junction and another station called Prayag. Being situated on the main line of the Indian railways, there are direct trains for Allahabad from most of the major Indian cities. All Rajdhani, Superfast, Mail & Express trains halt at Allahabad Junction. Allahabad can also be reached from Varanasi and Lucknow by Train very conveniently.
URL: www.indianrail.gov.in , www.irctc.co.in
ROAD ROUTE
The city is well connected from all directions by state and national highways. All east bound traffic coming from the north has to pass Allahabad. The roads are reasonably good and driving on them is quite pleasant. All major north Indian cities including Delhi (643 kms), Gwalior, Jhansi, Kanpur, Lucknow (204 kms), Meerut and Varanasi (122 kms) are connected with frequent buses. Buses terminate at the Civil Lines bus stand.
URL: www.upsrtc.com/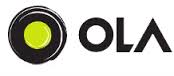 Renting cars through travel agents or from your hotel is really quite the most convenient way to get around. Cycle rickshaws, auto-rickshaws and private taxis are the other modes of transportation. You may check OLA app for the same.